I've decided to package my my custom-made photos page into my very first Micro.blog plug-in 🥳. Installing it on your own Micro.blog-hosted blog is now as easy as:
Finding the plug-in in the official directory: Photos page by kottkrig
Select "Install"
Optionally customize its settings by going to the "Plug-ins" section in Micro.blog sidebar
Customize
Two styles are included in this first release, "grid" and "masonry".
The "grid" layout has a fixed row height and attempts to spread the images as best it can based on the available screen size. Some images might be cropped in order to fit on the row.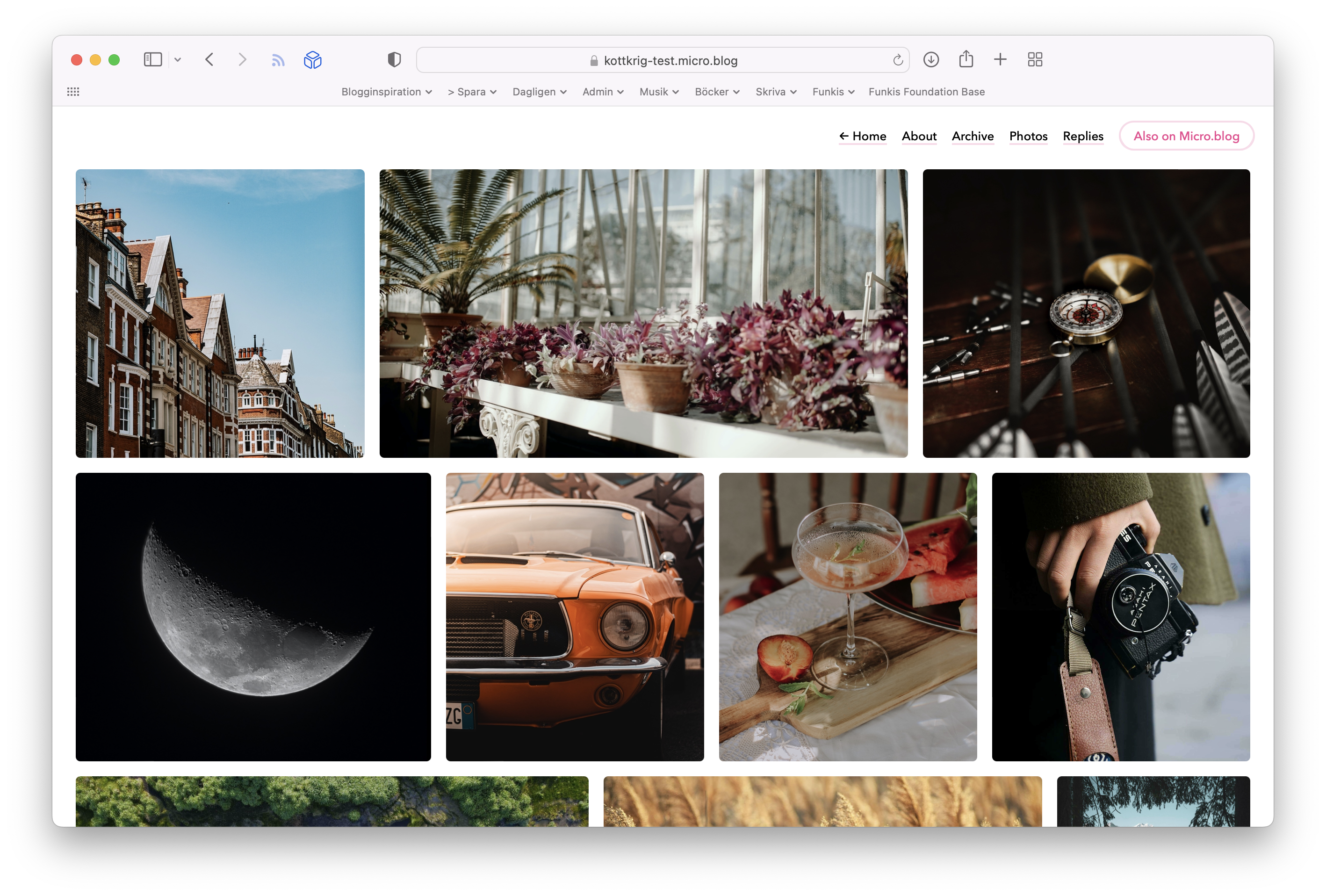 The "masonry" layout instead maintains the aspect ratio of each photo so that the rows are pleasantly uneven.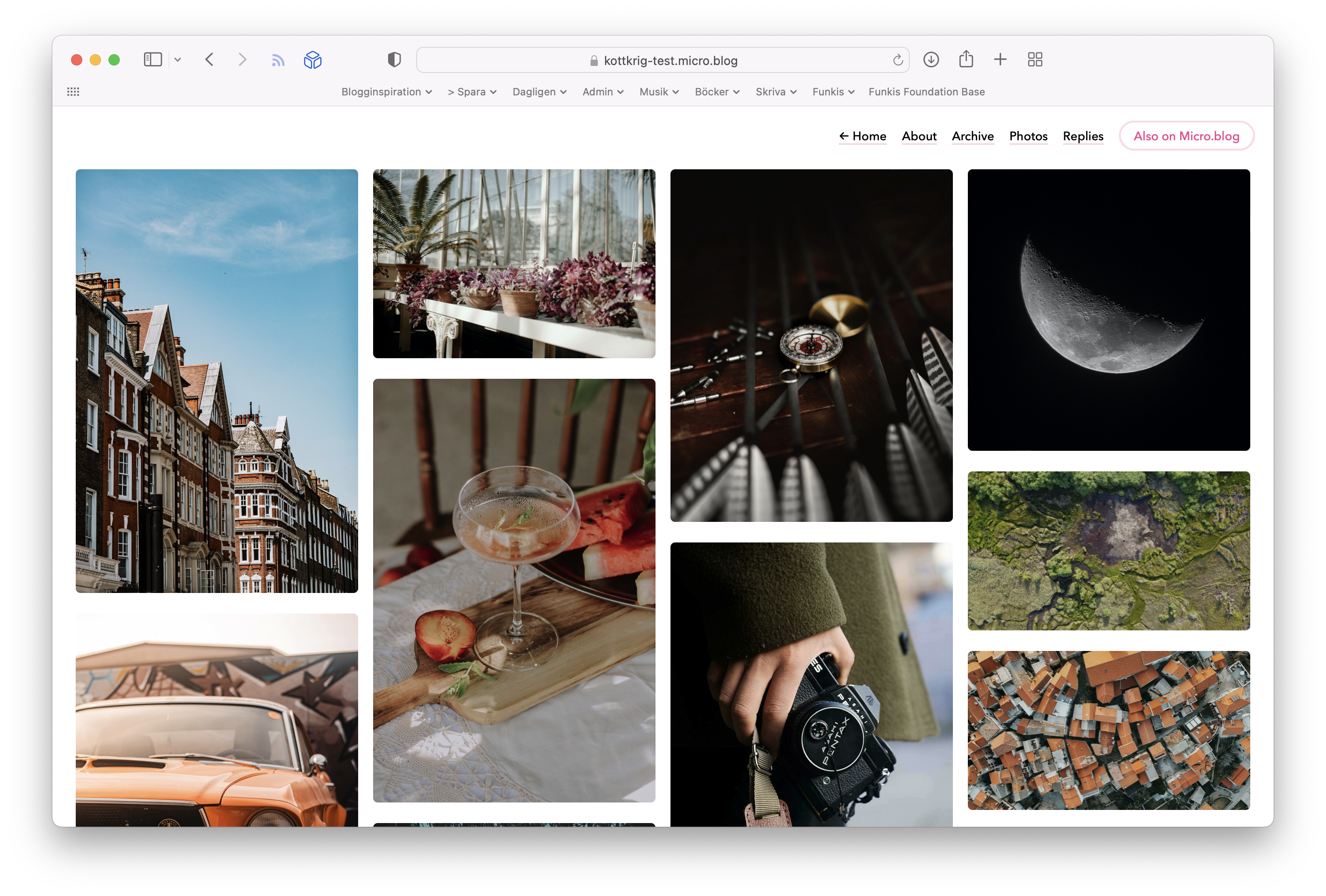 Caveats
Since this plugin overrides the whole photos page, it's currently incompatible with most photo-page related plugins such as All photos or Photos category.
The current version (1.0) includes a checkbox in the plug-in settings to mimic the All photos plugin. Just tick the checkbox labeled "Include all photos in multi-photo posts, not just first photo". The Photos category options will be added in a future version.
Through the magic of auto-updates, Micro.blog will ensure that you're always running the latest version of this plug-in.
Currently, Marfa theme is the only theme that I've verified the plug-in working with. Hopefully it should work on most themes without additional tweaks. Should you try out the plug-in, please let me know if something looks weird when combined with other Micro.blog plug-ins or themes.